Southern Orange County Dart Association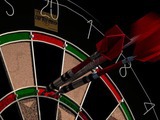 Southern Orange Dart Association
PLEASE BE SURE TO TURN IN YOUR SCORESHEETS BY WEDNESDAY FOLLOWING YOUR MATCH.
CAPTAINS: PLEASE MAKE SURE THAT ALL PLAYERS INFO (FIRST AND LAST NAMES IS CORRECT) MANY TEAMS HAVE PLAYERS MISSING LAST NAMES. ALSO PLEASE BE SURE THAT, IF YOU HAVE MORE THAN ONE PLAYER WITH THE SAME FIRST NAME, THAT YOU SPECIFY WHICH ONE IS PLAYING. PLEASE INCLUDE THE FIRST LETTER OF THEIR LAST NAME WHEN FILLING OUT THE SCORESHEET. WE HAVE NO WAY OF DIFFERENTIATING BETWEEN THE TWO. IF THIS IS NOT DONE, AT THE END OF THE SEASON YOU MAY END UP WITH PLAYERS WHO WON'T BE ELIDGIBLE FOR THE PLAYOFFS!
LEAGUE DUES FOR THE 2014-2015 SEASON WILL BE $200 PER TEAM. ALL TEAM DUES ARE DUE NO LATER THAN THE END OF THE 2014 CALENDAR YEAR. IF YOUR TEAM DUES ARE NOT IN YOU WILL NOT BE ALLOWED TO PLAY IN ANY SODA MATCHES UNTIL DUES ARE RECEIVED.
2013 Season winners:
Congratulations to the Greenwood Lake American Legion, winners of the Gold Division Championships who defeated Well Played 25-11to win the SODA Cup. Congratulations to both teams, and All Teams who participated in the Division. We look forward to seeing you next season
Congratulations to CV's Hideaway, winners of the Silver Division Championships, who defeated AOH1 25-23 to Win the SODA Cup. Congratulations to both teams, and to all teams who participated in the Division. We look forward to seeing all of you next season
SODA 1