Southern Orange County Dart Association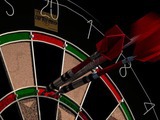 Southern Orange Dart Association
WELCOME BACK! WE HOPE EVERYONE HAD A GREAT SUMMER!
WE WILL BE HAVING OUR FINAL CAPTAINS MEETING BEFORE THE LEAGUE STARTS ON MONDAY SEPT. 29TH @ 7:30 AT THE AOH IN MONROE. AT THIS MEETING WE WILL BE HANDING OUT SCHEDULES, RULES AND SCORESHEETS. PLEASE BE SURE THAT A MEMBER FROM EACH TEAM IS PRESENT.
LEAGUE PLAY WILL COMMENCE MONDAY OCTOBER 6TH AT 7:30. PLEASE BE SURE YOU ATTEND THE FINAL CAPTAINS MEETING TO GET ALL PERTAINENT INFORMATION.
LEAGUE DUES FOR THE 2014-2015 SEASON WILL BE $200 PER TEAM. ALL TEAM DUES ARE DUE NO LATER THAN THE END OF THE 2014 CALENDAR YEAR. IF YOUR TEAM DUES ARE NOT IN YOU WILL NOT BE ALLOWED TO PLAY IN ANY SODA MATCHES UNTIL DUES ARE RECIEVED.
FYI ON SEPTEMBER 20TH THE AOH WILL BE HOSTING A FUNDRAISING DART TOURNAMENT TO BENEFIT HIBERNIAN CHARATIES. DOORS OPEN AT 4:00 AND THE TOURNAMENT STARTS AT 7:00. ENTRY FEE OF $20 INCLUDES LITE FARE AND A CHANCE TO THROW AGAINST PROFESSIONAL DART PLAYER JIM WIDMAYER. DONT MISS THIS OPPORTUNITY TO HELAP A GREAT CAUSE AND THROW SOME DARTS AT THE SAME TIME.
Reminder, every Tuesday there is an open luck of the draw tournament at Village Billiards in Warwick, and we will try to Organize a tournament or two over the summer. Hope everyone has a great summer, see you soon!
Congratulations to the Greenwood Lake American Legion, winners of the Gold Division Championships who defeated Well Played 25-11to win the SODA Cup. Congratulations to both teams, and All Teams who participated in the Division. We look forward to seeing you next season
Congratulations to CV's Hideaway, winners of the Silver Division Championships, who defeated AOH1 25-23 to Win the SODA Cup. Congratulations to both teams, and to all teams who participated in the Division. We look forward to seeing all of you next season
SODA 1